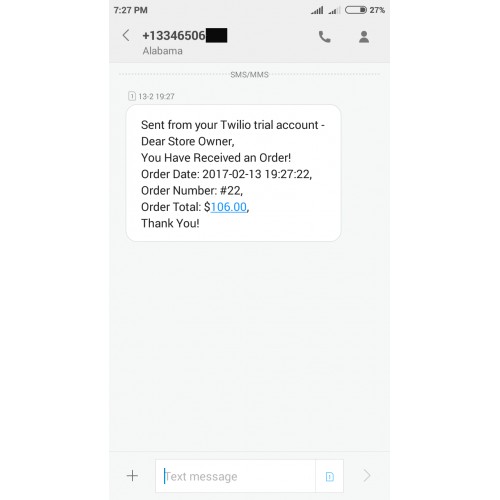 "Auto SMS" is Opencart extension which will send sms notification to Opencart store owner, Whenever a new order placed on his store.
No country restriction for the sms, the API will send the sms to any country phone number.cost only will differs from 1cent to 4cents per sms.
you can customize the message script as you with in the tpl file.
for more details, checkout the extension on Opencart market palce.